Mobile gender gap evident in Sub-Saharan Africa
30 April 2019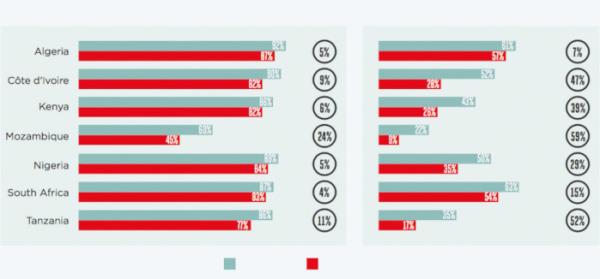 Sub-Saharan Africa is the second worst global region when it comes to the mobile gender gap, according to the Mobile Gender Gap Report 2019, conducted by GSMA
Connected Women.
It found that in that region, women were 15 per cent less likely than men to own a mobile device.
The report further found that women in the region were also 41 per cent less likely to use mobile internet, with 86 million in Sub-Saharan Africa still unconnected. "Mobile access and use has grown dramatically in LMICs [low-and middleincome countries] in recent years, but not equally," the report said. "A gender gap in both mobile ownership and mobile Internet use persists across these markets, and is significantly wider in certain regions, particularly South Asia (where the widest gender gap exists) and Sub-Saharan Africa."
Although the report said the gap is not closing, it did find that women's ownership had increased since 2014 and the number of who owned a mobile phone rose by over 250 million. Mobile phones remain the primary source of internet access in LMICs, particularly for women and 48 per cent of them in these countries now use mobile internet. Nevertheless, women in LMICs were 10 per cent less likely to own a mobile phone, which equated to 197 million fewer women than men owning a device.
The findings were based on the results of over 20,000 face-to-face surveys commissioned by GSMA Intelligence across 18 LMICs. GSMA's Connected Women programme works with mobile operators and their partners worldwide to address the barriers to women accessing and using mobile internet and mobile money services. The report said south Asia had the widest gender gap.