Vodafone unfurls mobility solution at Massmart
09 July 2021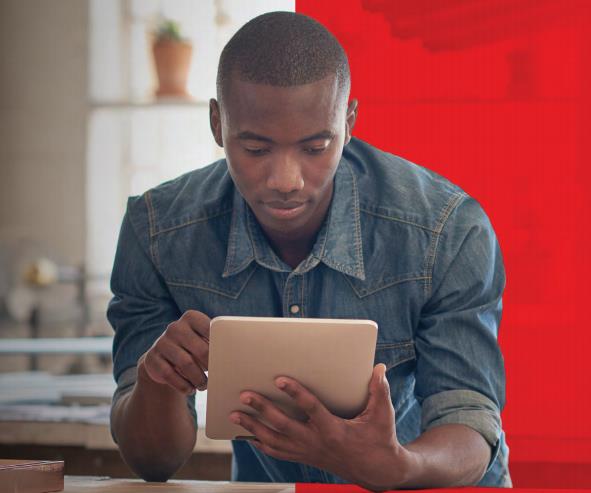 Telecom giant Vodafone created a custom telecommunications solution to improve the lives of employees at a major chain
The African telecommunication industry, like the region itself, has been changing at an accelerated rate. The continent grew at 8.7% CAGR in real GDP terms between 2000 and 2010 and, despite the ongoing COVID-19 pandemic, forecasts suggest sub-Saharan Africa will continue at 2.7% in 2021.
Massmart is a South African firm that owns a raft of local brands, including Builder's Warehouse, CBW, Game and Makro. On paper, it is the continent's second largest consumer goods store chain, focusing on supporting both high and lowend income groups. The company is owned by Walmart Group with a 51% stake and the headquarters are in Johannesburg, South Africa. Massmart runs over 400 stores in the country and 12 more in other parts of the continent, employing over 35,000 people.
Find out more
---
5G and beyond – the future of mobile networks
09 July 2021
While the pandemic is far from over in most countries, the effects of COVID-19 have rocked countries and industries, serving as a catalyst to accelerated digitalisation, and creating new operating models across verticals. As enterprises and industries embrace this new way of doing business, traditional operating models continue to evolve into what has been deemed the new normal.
The Fourth Industrial Revolution (4IR) is also no longer a dream – as organisations digitalise in all shapes and forms. It has become a reality overnight, forcing CSPs to re-evaluate their operating models to support the increased demand driven by a sharp growth in demand for reliable connectivity to enable video conferencing, remote working capabilities, and access to remote education and telemedicine.
Find out more
---
Telecom Egypt picks Juniper and pens Sudatel connectivity deal
18 June 2021
Telecom Egypt has selected UK-headquartered Juniper Networks to upgrade and deploy a network capacity expansion across its national infrastructure, serving a customer base of 9.8m for fixed-line services, 6.9m for broadband and 7.3m for mobile.
The operator has embarked on a network upgrade strategy designed to add more capacity and flexibility through automation while staying in line with the Egyptian government's Digital Egypt and ICT 2030 initiatives. The network will be equipped with 400G interfaces from Juniper's purpose-built IP transport portfolio using custom silicon to meet the growing bandwidth capacity requirements in Egypt, the company said.
Find out more
Orange leads solar panel deployment across Africa
18 June 2021
Orange is accelerating its solar projects in Africa to reduce its carbon footprint to zero by 2040.
Across the entire region, many sites are not connected to the electricity grid and when they are, the quality of the grid often requires alternative backup solutions. To avoid using generators that use fossil fuels (ones that emit CO2), Orange said it is putting in place several initiatives such as solar panels.
In several of its subsidiaries, Orange is deploying innovative solar solutions and the latest generation batteries with partners specialising in energy. To reduce its environmental footprint, the French multinational is positioning itself in these countries as the biggest deployer of solar panels, with a renewable energy use rate already at over 50% for Orange Guinea, 41% for Orange Madagascar and 40% for Orange Sierra Leone.
Find out more