Vodafone unfurls mobility solution at Massmart
09 July 2021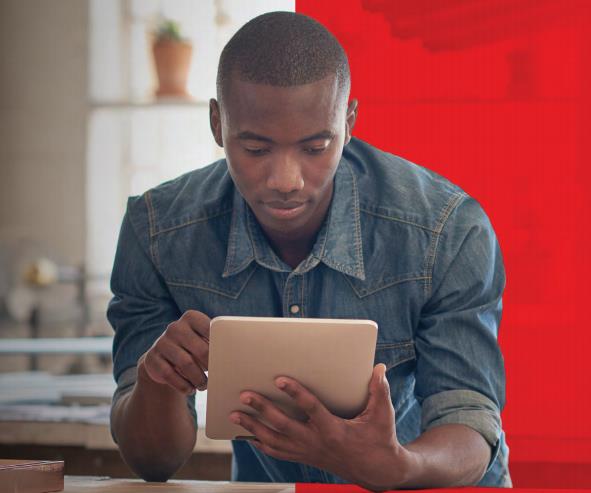 Telecom giant Vodafone created a custom telecommunications solution to improve the lives of employees at a major chain
The African telecommunication industry, like the region itself, has been changing at an accelerated rate. The continent grew at 8.7% CAGR in real GDP terms between 2000 and 2010 and, despite the ongoing COVID-19 pandemic, forecasts suggest sub-Saharan Africa will continue at 2.7% in 2021.
Massmart is a South African firm that owns a raft of local brands, including Builder's Warehouse, CBW, Game and Makro. On paper, it is the continent's second largest consumer goods store chain, focusing on supporting both high and lowend income groups. The company is owned by Walmart Group with a 51% stake and the headquarters are in Johannesburg, South Africa. Massmart runs over 400 stores in the country and 12 more in other parts of the continent, employing over 35,000 people.
Find out more
---
Orange launches 4G TDD in Botswana
02 July 2021
Orange Botswana has launched a new TD-LTE network to provide fixed-wireless connectivity for home and business users, called Konnecta Max.
This new service includes three tiers of pre-paid and post-paid offers and is available to customers in 22 towns across the country. The first is Unlimited Prepaid Max, which affords customers unlimited access and flexibility as it is available without a contract.
Konnecta Prepaid Max offers more volume and affordability for as little as P199 for 20GB. The third offer is Konnecta Postpaid Max, which gives customers affordable unrestricted access on contract.
Find out more
---
Zamtel pens MoMo deal
02 July 2021
Zambia Telecommunications (Zamtel), the country's incumbent telecommunications operator, has formed a partnership agreement with the American payment company MasterCard, in a bid to boost its mobile money (MoMo) business.
Under the terms of the deal, Zamtel Mobile Money subscribers - even those without bank accounts - will be able to make secure and transparent digital payments on the MasterCard network, including international e-commerce transactions.
"We are very excited about this partnership with MasterCard, which is another step in realising our ambition to become a digital lifestyle partner of choice," said Sydney Mupeta, Zamtel's president and chief executive officer. "With access to MasterCard's unparalleled merchant network, this partnership instantly expands the ecosystem of locations where our mobile wallet can be used."
Find out more
Hormuud Telecom pens mobile money first for Somalia
18 June 2021
Somalia's Hormuud Telecom has launched the Horn of Africa country's first native mobile money app, WAAFI.
Available to customers across the country, the app provides access to a variety of digital resources. It also allows citizens to make in-country bank transfers using their phones, which is a first in Somalia.
Find out more