Huawei partners with Mondia Pay for digital payment options in Algeria and Tunisia
07 September 2021
Huawei Mobile Services (HMS) had joined forces with digital payment provider Mondia Pay to provide Ooredoo Algeria and Orange Tunisia users with safe and convenient payment options.
Users of Huawei devices can now pay for their monthly services, latest games, as well as favourite applications seamlessly on HUAWEI AppGallery using Direct Carrier Billing services (DCB).
With over 2.1 billion global monthly transactions, Mondia Pay said it aims to provide users in north Africa with secure, convenient, and contactless payment options.
Find out more
---
Mauritania to tighten internet control
06 September 2021
Freedom of expression is expected to be more restricted in Mauritania, where the country's leader says he wants to fight hate messages on the internet.
President Mohamed Ould Cheikh El-Ghazouani revealed his intention to strengthen control over online content. He said the various state departments are already looking at updating legal texts to more effectively regulate the use of the web in the country.
Find out more
---
Vodafone unfurls mobility solution at Massmart
09 July 2021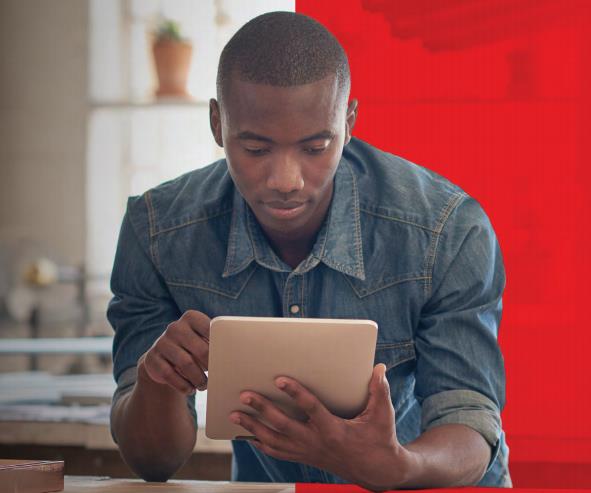 Telecom giant Vodafone created a custom telecommunications solution to improve the lives of employees at a major chain
The African telecommunication industry, like the region itself, has been changing at an accelerated rate. The continent grew at 8.7% CAGR in real GDP terms between 2000 and 2010 and, despite the ongoing COVID-19 pandemic, forecasts suggest sub-Saharan Africa will continue at 2.7% in 2021.
Massmart is a South African firm that owns a raft of local brands, including Builder's Warehouse, CBW, Game and Makro. On paper, it is the continent's second largest consumer goods store chain, focusing on supporting both high and lowend income groups. The company is owned by Walmart Group with a 51% stake and the headquarters are in Johannesburg, South Africa. Massmart runs over 400 stores in the country and 12 more in other parts of the continent, employing over 35,000 people.
Find out more
Orange launches 4G TDD in Botswana
02 July 2021
Orange Botswana has launched a new TD-LTE network to provide fixed-wireless connectivity for home and business users, called Konnecta Max.
This new service includes three tiers of pre-paid and post-paid offers and is available to customers in 22 towns across the country. The first is Unlimited Prepaid Max, which affords customers unlimited access and flexibility as it is available without a contract.
Konnecta Prepaid Max offers more volume and affordability for as little as P199 for 20GB. The third offer is Konnecta Postpaid Max, which gives customers affordable unrestricted access on contract.
Find out more