South Africa
15 December 2021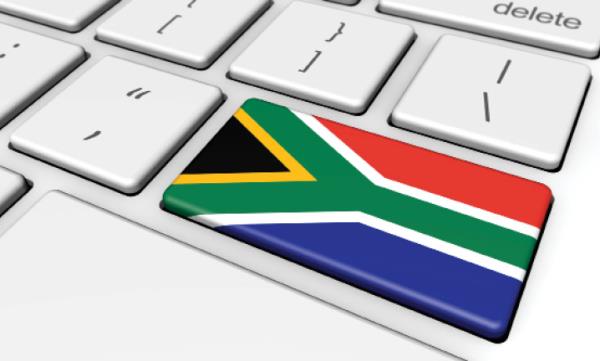 South Africa's telecom sector boasts one of the most advanced infrastructures on the continent. There has been considerable investment from Telkom, Liquid Intelligence Technologies, Broadband InfraCo, and municipal providers as well as from mobile network operators all aimed at improving network capabilities. In mid-2021, Vodacom Group announced plans to set up its own InfraCo, merging its own fibre assets with those belonging to two recent acquisitions.
The focus in recent years has been on backhaul capacity and on fibre and LTE networks to extend and improve internet service connectivity. With the ongoing migration to fibre, the incumbent telco Telkom expects to close down its copper network in 2024.
The mobile sector has developed strongly in recent years, partly due to the poor availability and level of service of fixed-line networks, which meant that many people had no alternative to mobile networks for voice and data services.
A multi-spectrum auction has been delayed several times due to legal wrangling, and is now expected to be held by mid-2022. The delay has caused difficulties for network operators, which have had to refarm spectrum for 3G and LTE use, and provide 5G services on temporary licences.
BuddeComm notes that the pandemic continues to have a significant impact on production and supply chains globally. During the coming year the telecoms sector to various degrees is likely to experience a downturn in mobile device production, while it may also be difficult for network operators to manage workflows when maintaining and upgrading existing infrastructure.
Overall progress towards 5G may be postponed or slowed down in some countries.
On the consumer side, spending on telecoms services and devices is under pressure from the financial effect of large-scale job losses and the consequent restriction on disposable incomes. However, the crucial nature of telecom services, both for general communication as well as a tool for home-working, will offset such pressures. In many markets the net effect should be a steady though reduced increase in subscriber growth.
Although it is challenging to predict and interpret the long-term impacts of the crisis as it develops, these have been acknowledged in the industry forecasts contained in this report.
The report also covers the responses of the telecom operators as well as government agencies and regulators as they react to the crisis to ensure that citizens can continue to make optimum use of telecom services. This can be reflected in subsidy schemes and the promotion of tele-health and tele-education, among other solutions.
Key developments
Telkom enters the mobile financial services sector, renegotiates a roaming deal with MTN;
Government initiates plan to provide national broadband coverage by end-2023;
Regulator to issue provisional spectrum licences under new regulations introduced as a response to the pandemic;
Virgin Mobile stops trading in South Africa, after 15 years;
Vodacom Group sets up its own InfraCo after acquiring a 30% stake in Vodacom Group acquired a 30% stake in CIVH, launches its VodaPay m-payment app;
Rain launches standalone 5G network in Cape Town;
Report update includes the regulator's March 2021 report on the ICT sector, operator data to September 2021, updated Telecom Maturity Index charts and analyses, assessment of the global impact of Covid-19 on the telecoms sector, recent market developments. www.budde.com.au