Vodafone unfurls mobility solution at Massmart
09 July 2021
Telecom giant Vodafone created a custom telecommunications solution to improve the lives of employees at a major chain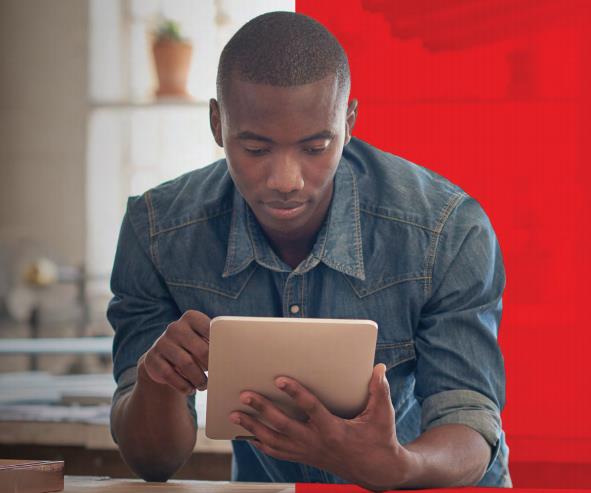 The African telecommunication industry, like the region itself, has been changing at an accelerated rate. The continent grew at 8.7% CAGR in real GDP terms between 2000 and 2010 and, despite the ongoing COVID-19 pandemic, forecasts suggest sub-Saharan Africa will continue at 2.7% in 2021.
Massmart is a South African firm that owns a raft of local brands, including Builder's Warehouse, CBW, Game and Makro. On paper, it is the continent's second largest consumer goods store chain, focusing on supporting both high and lowend income groups. The company is owned by Walmart Group with a 51% stake and the headquarters are in Johannesburg, South Africa. Massmart runs over 400 stores in the country and 12 more in other parts of the continent, employing over 35,000 people.
Over the past few years, Massmart has been growing rapidly, both organically and through acquisition. This significant increase in its workforce and the need to share their staff benefits to employees, demanded the involvement of a telecommunications service provider. In order to address this, Massmart turned to Vodafone to support its vision and also look to future plans for employee engagement.
Nevertheless, Massmart needed to change with the times if it was to maintain its position or, indeed, improve it. The company knew it had to enable its HR services to keep track of the rapid personnel changes, but simple consumer mobility deal would not have been sufficient. With such huge growth in volume and fast staff turnover in the company, they needed to find a unique, custom-made solution to cover communication services for as much of their workforce as possible.
Having won the contract, Vodafone had to take a close look at Massmart's operations in order to get a much fuller understanding at the task in hand. Following a full and comprehensive assessment of the volume and complexity of the situation at the chain, Vodafone created what it described as a "compelling and unique proposition to offer mobile solutions to their people". In addition, they created a dedicated on-line platform for the company's HR and Employee Benefits team to engage with them.
This bespoke solution consisted of an exclusive management system and competitively priced contracts, involved 8000 staff overall and was signed for a twoyear period. The arrangement included the option for Massmart's staff to receive a smart phone, with monthly benefits of 300 MB of data usage, 120 free minutes and 200 text messages. The unique management on-line platform supported the HR and Benefit teams with easy communication to employees who were otherwise extremely difficult to reach. With the management tool, Massmart can now effectively transmit the latest company service news, update the general knowledge base with useful information such as retirement and insurance benefits. As an added bonus, the application and the special telephony service also give Massmart's staff access to otherwise inaccessible online information in their everyday life.
With this deal, Vodafone has proved to be a flexible service provider, a company capable of delivering flexible and engaging deals, to an organisation which supports greater causes, such as Massmart.
The innovative thinking of Massmart – the fact that it offers smart phone and data services to personnel has paid dividends. Not only did it enhance staff lifecycle management, but the company also demonstrated to its workforce how valuable they are by providing the option of having an easy and practical on-line platform for self-development and staying up-to-date with company's news and improvements.
For Massmart, the collaboration with Vodafone yielded some good results. First of all, simplicity. With the exclusive mobility service construction, Massmart said it can enjoy simplified telephony costs, tracking and Vodafone's customer service.
Then comes accessibility. Due to this unique solution and Vodafone's 24/7 availability, Massmart enabled many low and mediumincome families to have access to information on the internet for the first time in their lives.
Finally, Massmart has ubiquity. Thanks to the flexibility of Vodafone's offer, not only was Massmart able to achieve improved employee engagement, but also improve the lives of the staff and their families by providing a smart phone and data assets.
The rest, as they say, is history.